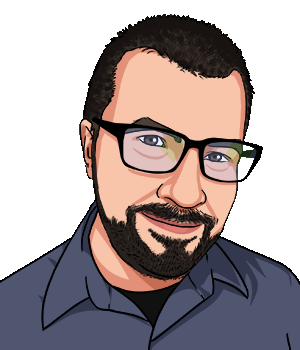 I'm

Kalen Gibbons
I create things with code
"Hello, my name is Kalen Gibbons, and I'm a codeaholic".
Well... I may not need a support group, but I am very passionate about software development and architecture. Coding is both my day job and my leisure activity. I own two development companies and have been programming for over a decade. I live in the beautiful state of Montana with my lovely wife and four wonderful children.
Professional Skills
Flex 3.0 / ActionScript
97%
ColdFusion w/ ColdBox
93%
SQL / Relational Databases
85%
Work Experience
2016 - Present

Co-owner and Consultant
Stone & Blade is a joint effort, created by Brandon Born and myself. It was created as an outlet to support our after hours endeavors and pet projects. Through this we develop mobile apps like One of Us, and have a long list of future projects in queue.
2013 - Present
Consulting Application Developer
Currently leading client-side and API development for my.esri.com, the one-stop portal for Esri customers to download and activate software, track orders and licensing, get support and much more. The site is available in over 30 languages and is written in Angular JS and Node.
2012 - Present

President & Lead Engineer
Sercossa Inc. was created as a development firm to facilitate my transition into freelance and contract work.

I am currently acting as President, in charge of acquiring clients, managing payroll, etc.

This corporation also serves as an umbrella for some additional efforts, such as our subscription service - Foster-Training.com.
2011 - 2014

Consulting Application Developer
Solitarily developed an application for Gojo (makers of Purell) for managing, tracking, and reporting the use of hand sanitization stations in hospitals, using state-of-the-art sensor technology.

The application was written with Adobe Flex, ColdFusion, and MySQL.
2011 - 2015
Inland Empire
ColdFusion User Group
IECFUG Co-Manager & Presenter
Helped plan, organize, and manage monthly user group meetings.

Also, assisted in finding speakers and presenters, handling group communication and made a mobile app for managing attendance and awarding raffle winners.
2007 - 2012
Team Lead & Senior Application Developer
Responsible for leading the "Framework Applications" team in daily operations, architectural review and peer mentoring.

Developed applications using Flex or AJAX front-ends and ColdFusion back-ends. My applications were critical to customers – required for them to download, authorized, and use Esri software.

Responsible for screening and interviewing all candidates applying for ColdFusion, Flex, and other related positions.
Education
Bachelor of Science in Business Administration
Option in Computer Information Systems
California State Polytechnic University Pomona
Graduated Magna Cum Laude
President's & Dean's Honor Lists
Member of Golden Key Honor Society
More Recent Work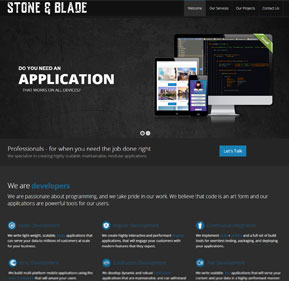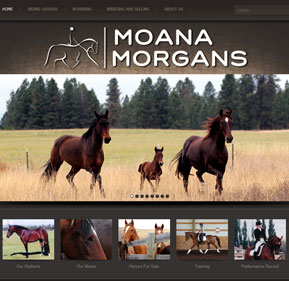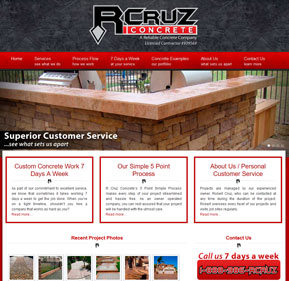 References
Aside from being knowledgeable and very well versed in a wide range of subjects and tech, he is also an extremely nice person and just a pleasure to work with. If you're looking for quality from both professional and personal standpoints, look no further - he is that guy.

Vladimir Ugryumov

Senior Application Engineer | Medidata Solutions

Kalen is one of the best developers around. [He] does a fantastic job of ensuring he understands the requirements and his work products always hit the mark. His hard work, dedication to the team, honesty, and great communication skills have made [him] very successful.

I give Kalen my highest recommendation.

Bob Waltrip

Program Manager / Sr. Project Manager | Esri

[Kalen] is one of the best developers I have ever worked with.
He is an extremely valuable person to have in the team. His responses are timely, value-added and his ability to listen and understand the requirements thoroughly and come up with efficient ways to implement them is marvelous.

Preethi Varambally

Senior Product Manager | Pivotal Software, Inc.

Our company greatly benefited from his multiple sets of skills as a developer, as a communicator, and software architect.
I'd recommend Kalen with no hesitation and I am positively sure, as are any of my colleagues who worked with him, that he will be an asset to have in your team.

Cosmo Greco

Project Manager | Esri

[Kalen] is a solid programmer with a well rounded understanding of web application development. Very detail oriented and easy to work with. One of the strongest developers I have had the pleasure to work with.

Josh Highland

Founder & CEO | Venntov

If I were starting a business and needed developers, Kalen would not be the only developer that I would hire, but he would be the first. Kalen's broad range of web development knowledge, sterling work ethic, and ability to clearly define project scope put him on the top of the heap.

Stephen Wittenberg

Senior Developer | Esri

[Kalen] has an exceptional ability to develop new skills and solve incredibly complex problems, setting him apart from many developers and analysts.
Even more so, [his] impeccable persona draws others to work and collaborate with him.

Scott Dabbs

Senior Business Manager, Global Business Development | Esri

Quality work with creative solutions and attention to detail, delivered on time above and beyond expectations.
I worked with Kalen for 11 years and can attest to his ability to meet or beat deadlines, to listen to you to understand your needs, and to constantly hone and improve his craft. He's a smart, helpful, caring man, and you couldn't do better than to have him on your team or your project.

Teresa Dolan

Business Analyst | Esri

Kalen is so knowledgeable and always ready to help team members.
[He] is an excellent resource and has a high degree of problem solving skills.

Hari Popuri

Senior Consultant | Acumen Solutions

[Kalen] is a phenomenal developer, and has the work ethic and soft skills that make him impossible to replace.
I appreciate his loyalty and dedication to the team, and also as a friend.

Sherry Christian

Manager of Applications | Esri

Kalen is a very sharp-witted thinker. [He] was a great resource to help me solve programming issues (particularly in JavaScript). Kalen taught me useful techniques in critical thinking and analysis. He's an all-around great soul.

Raymond Heredia

Application Development Specialist | Accenture

[Kalen] is a leader with an unflappable attitude and the ability to think big picture. Most importantly, Kalen is very passionate about his craft and therefore only produces the highest quality of work.

Cole Collins

Developer | Esri
Get in Touch
Let me know you were here